Laser marking systems
Oriental Technology Solutions is offering marking systems based on fiber, CO2 and DPSS lasers.
Manufacturer – HG Laser.
Typical systems performances
Laser type
Fiber
CO2
DPSS
Available laser power
20/30/50/100W, wavelength 1,06 μm
30/55/100W,

wavelength 10,6 μm

7/10/20 W, wavelength 532 nm

3/5 W, wavelength 355 nm

Minimal marking line width
0,01 mm
0,1 mm
0,01 mm
Marking area
110×110/70×70/145×145/175×175/220×220 mm
Laser marking systems are available in compact "table top" design, as separate unit (with enclosures and safety accesories), as open unit or as unit for integration into manufacturing lines (online). 3D marking systems are available as well.
Optional accesories can be provided: rotation axis, motorised x-y and z-axis, rotating table for marking object exchange.
Systems can be used for marking on wide range of materials: metals, plastics, resins, ceramics, wood, paper, glass and many others.
More detailed products catalogue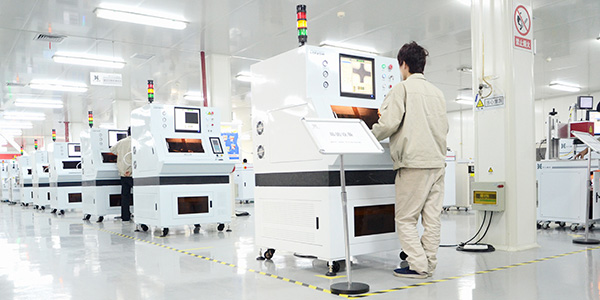 About manufacturer. HG Laser (Wuhan Huagong Laser Engineering Co.,Ltd ) is second largest laser equipment manufacturer in China, established in year 1975, having more than 1000 employees. The main products: low and medium power laser marking equipment, high power laser and plasma metal cutting equipment, laser welding and microprocessing machines. Company is a part of Wuhan Huagong Tech holding. Headquarters of HG Laser are located in Wuhan, Hubei province, next to Wuhan Optics Valley, the largest laser and photonics equipment manufacturing hub in China.
More information about HG Laser and products at the company website.