Laser welding systems
Oriental Technology Solutions is offering metals welding systems based on Nd:YAG and fiber lasers.
Manufacturer – Alpha Laser.
Depending upon metals type and required process speed Nd:YAG or fiber laser with certain parameters and focusing unit are provided.
All models of Alpha Laser can be of mobile or stationary design. Mobile systems are equipped with motorized and flexible arms for beam delivery. Stacionary systems can be of open or closed (with safety enclosures) design. Up to 5 axis positioning is available to suit welding product mechanical configuration.
As usual welding systems incorporate binocular microscopes.
All systems have integrated controller with user interface and required laser safety circuits.
Mobile systems can be used not only for welding, they are well adapted for moulds laser repair.
Alpha Laser is also offering laser welding units with manual positioning.
Typical specifications of systems*
Laser type
Nd:YAG (wavelength 1,064 μm)
Fiber (wavelength 1,07μm)
Laser power
from 60 to 300 W
from 100 to 900 W
Pulse duration
variable, from 0,2 to 30 ms
variable, from 0,2 ms to continuous wave
Maximum pulse energy
30-100 J
Up to 90 J
Welding depth
0,5-3 mm
1,5-5,5 mm
Focusing systems
typically F=150 mm objective, 0,1-4 mm focus spot
Linear axis positioning range
typically up to 490x400x350 mm
Maximum positioning speed
up to 25 mm/s
*-herewith only general availabilities are listed, exact specifications are provided together with offer
Alpha Laser also manufactues other metals processing systems for:
laser hardening, laser cladding,
metal sheets and tubes cutting.
Movies are available about Alpha Laser systems usage and performances at manufacturer's video portal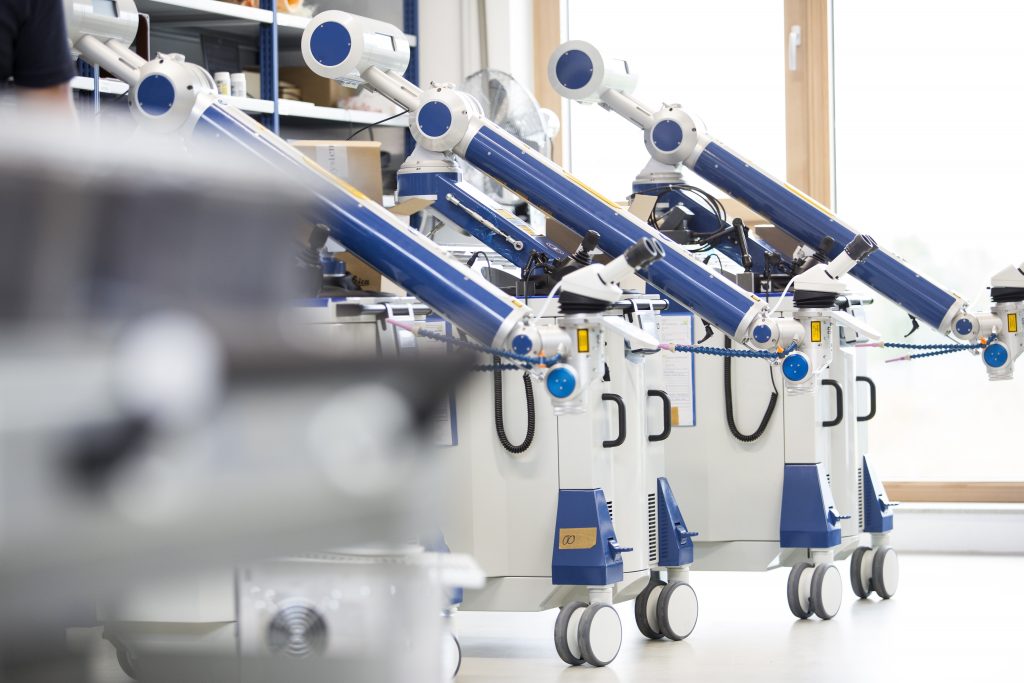 About manufacturer. Alpha Laser GmbH is manufacturer of professional laser welding equipment. Company has started it's activity in year 1994. First laser welding systems found good success in jewelery and medical industries. Since year 1998 company has started the manufacturing of systems for advanced and demanding applications, including laser mould repair, laser cladding and hardening. Alpha Laser currently employs more than 90 specialists, more than 600 systems are sold yearly. Company headquarters are located in Germany, Puchheim, near Munich.
More information about company and products at Alpha Laser website.